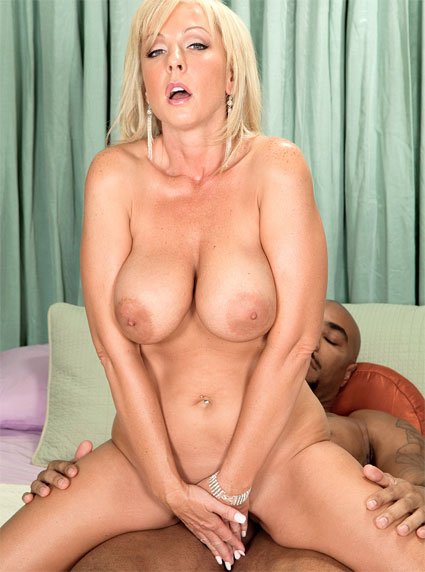 It's black-cock time for 40-year-old naughty wife Naughty Alysha, who's impressed by the size of Asante's cock. And he's impressed with what she calls her 'big, jiggly ass.' 'I wanna feel that cock a little bit more,' Alysha says, and she's being very aggressive, taking control of the situation, calling Asante 'a sexy bitch.' He enjoys smacking her ass and making it jiggle. Alysha enjoys sucking his cock and balls, and when it's time for fucking, she strips down to absolutely nothing–not a stitch of clothing, not even shoes–and fucks him hard. 'I love big, black cocks!"
We love watching you get fucked with that big black cock too!
Fucking hot scene, download all the action at 40 Something, click here now!