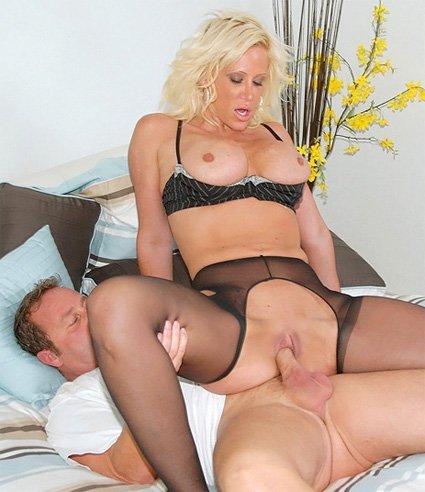 The MILF Hunter will do anything to hit some of the hottest naughty wives he can find. Sometimes it's a straight pickup, other times he has to sort of trick them into do it! Check out this wild setup:
The sting operation was set for Dawson. We saw her putting her groceries in the trunk of her car and decided to fake a purse snatching so I can swoop in and be the hero. One of my buddies took her purse and ran off with it. I gave chase and came back triumphant with her purse in hand. My pal made sure to take her wallet and cell phone so she would be much more open to coming back to my place to at least cancel her stolen credit cards and call the police. She fell for it hook line and sinker. I took her back to my place. She made her phone calls and immediately was willing to reward me with some pussy for my bravery and manliness
By the looks of it, it works out, the MILF Hunter gets to tap a serious piece of hot wife ass, and we get to enjoy the action!